Join our communications revolution. We're hiring!
We are a transformative force in cloud communications. We're fundamentally changing the way people, businesses, and service providers deploy and leverage their communications. In fact, we're changing the economics of a trillion-dollar industry.
Our core values are based on the acronym DELIGHT, which encourages superior customer service, collaboration, and continuous growth. Employee well-being, culture-building, and a healthy work-life balance is a snapshot of what we're all about. We give you the tools you need to be successful.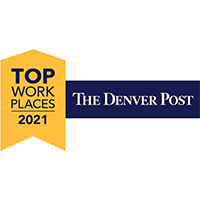 Brilliant minds making an impact on the world
Learn new skills and advance your career
With senior leadership's willingness to help, if you want to take on more responsibility, all you have to do is ask. I believe that IntelePeer wants me to succeed and wants to retain their employees.
Nils Waack
Corporate Marketing Manager
Our company culture
Despite its rapid growth, IntelePeer has maintained a sense of family. Leadership always gives recognition where it is due. When goals or milestones are reached, they're celebrated. It reinforces the feeling that you are a part of something.
Monica Enriquez
Sales Operations & Systems Manager
Be supported
During the pandemic, management has been extremely supportive of the needs of the team. They have provided an encouraging work environment and, at the same time, lowered stress in an uncertain time.
Taysia Rivera Brock
Territory Manager